Venue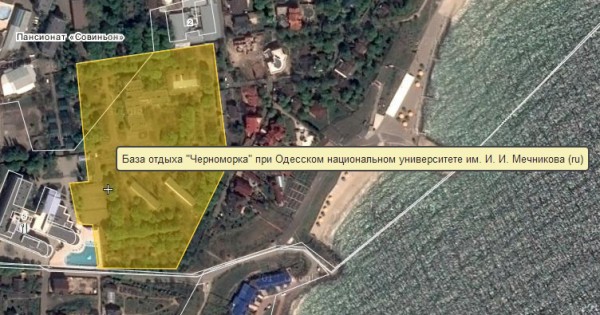 Student recreation center of I. I. Mechnikov Odessa National University "Chornomorka" located on the shores of the azure of the Black Sea in the picturesque village Sauvignon with great beach resort.
The unique combination of sea and steppe air and extensive green areas create the splendor of rest and recovery, and also make a positive impact on the health of the performers in our sport.
At our disposal are 2 roomy conference rooms with halls on the 1st and 2nd floors.
How to get?
Photogallery