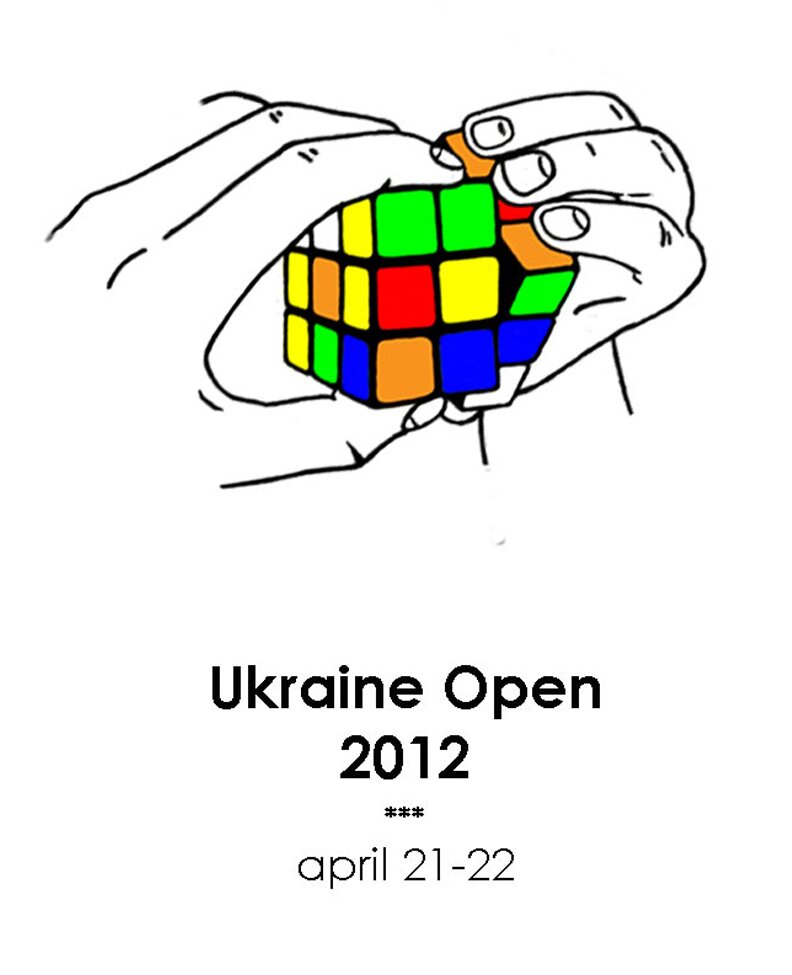 International Speedcubing Championship "Ukraine Open 2012″ will take place in Kyiv on 21-22th of April 2012.
Competition will be conducted under managing and observing of Delegates from World Cube Association.
World Cube Association (a.k.a. WCA) – is organisation, that control and conduct speedcubing competitions all over the world.
Venue – Small Hall of House of Culture NTUU "KPI".
Address: Kyiv, Pobedy avenue, 37.
Championship
Championship is conducted in 18 events.
Winner of the event is the competitor with the best time of solving puzzle.
Result measuring is occured using special sensor timers, which begin countdown and fix the result after touching.
Group of judges under guidance of WCA Delegate monitors copliance with
WCA Regulations
.
Competition will be two days long:
1st day: 9:00 … 18:00 – opening, qualification rounds
2nd day: 9:00 … 18:00 – event finals, rewarding, closing
Detail schedule can be seen on page "Schedule".
Waiting number of competitiors is about 100 persons from Ukraine and other countries (30%).
Idea
Intelligence unites us.
Our value – intelligent developed socium. Socium, in which value of knowledge and intelligence is priority.
Competition is directed to support and stimulate intelligent work of children and youth.
Championship goal – is to evoke interest of socium to high-intelligent way of life.
Goal of action
To support and stimulate creative and intelligent abilities of youth. To wake up interest to intelligent games and healthy way of life.