Registration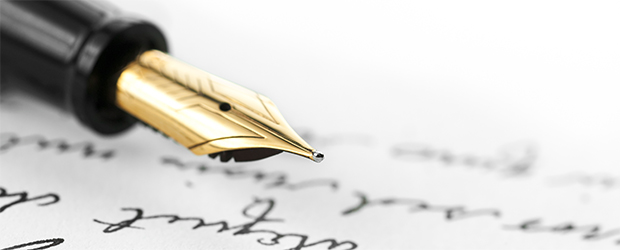 Any person can participate in competition, with no limitation (including speedcubers from other countries), if he/she accepts WCA Regulations. Participation is free!
Preregistration is available on WCA website.
If you already have participated in an official competition, you can use the search function which will fill the information stored in the database. In other case, please, fill the form of preregistration by pressing "I am new!". All information must be filled with Roman letters!
Please note that the purpose of the preregistration is not only to reserve you a spot in the competition, but also very importantly to give the organisers a good estimation of the number of people they have to expect. Please don't wait until the very last minute to preregister, otherwise the organisers might not be able to estimate the scale of competition (for example, places in hotels, food, printing materials etc.)
Registered competitors
| # | Person | Citizen of | 333 | 444 | 555 | 222 | 333bf | 333oh | 333fm | minx | pyram | skewb | 333mbf | |
| --- | --- | --- | --- | --- | --- | --- | --- | --- | --- | --- | --- | --- | --- | --- |
| 1 | Andrii Bolibok (Андрій Болібок) | Ukraine | X | X | X | X | - | X | X | - | X | - | - | 7 |
| 2 | Andrii Serha (Андрій Серга) | Ukraine | X | - | - | - | - | - | - | - | - | - | - | 1 |
| 3 | Andrii Vedenov (Андрій Веденьов) | Ukraine | X | X | X | X | X | X | X | X | X | X | X | 11 |
| 4 | Artem Kovalenko (Артем Коваленко) | Ukraine | X | - | - | - | - | - | - | - | - | - | - | 1 |
| 5 | Artem Melikian (Артем Мелікян) | Ukraine | X | X | X | X | X | X | X | X | X | X | X | 11 |
| 6 | Bohdan Samasonok (Богдан Самасьонок) | Ukraine | X | - | - | X | - | X | - | - | - | - | - | 3 |
| 7 | Danylo Kondratevych (Данило Кондратевич) | Ukraine | X | - | - | - | - | - | - | - | - | - | - | 1 |
| 8 | Daryna Kramskykh (Дарина Крамських) | Ukraine | X | X | - | X | - | X | - | - | X | X | - | 6 |
| 9 | Denys Haidaichuk | Ukraine | X | X | X | X | - | X | X | X | X | X | - | 9 |
| 10 | Denys Petrenko (Денис Петренко) | Ukraine | X | - | - | - | - | - | - | - | - | - | - | 1 |
| 11 | Denys Timoshyn (Денис Тімошин) | Ukraine | X | - | - | - | - | - | - | - | - | - | - | 1 |
| 12 | Dmytro Syrota (Дмитро Сирота) | Ukraine | X | - | - | - | - | - | - | - | - | - | - | 1 |
| 13 | Ihor Bilchenko (Ігор Більченко) | Ukraine | X | X | X | X | X | X | X | X | X | X | X | 11 |
| 14 | Ihor Dontsov (Ігор Донцов) | Ukraine | X | - | - | - | - | - | - | - | - | - | - | 1 |
| 15 | Ihor Kharchenko (Ігор Харченко) | Ukraine | X | - | - | - | - | - | - | - | - | - | - | 1 |
| 16 | Kyrylo Haniev (Кирило Ганєв) | Ukraine | X | - | - | - | - | - | - | - | - | - | - | 1 |
| 17 | Mark Shkepast (Марк Шкепаст) | Ukraine | X | - | - | - | - | - | - | - | - | - | - | 1 |
| 18 | Mykola Trotsenko (Микола Троценко) | Ukraine | X | X | - | X | X | X | X | - | X | X | - | 8 |
| 19 | Mykyta Svintytskyi (Микита Свінтицький) | Ukraine | X | X | X | X | - | X | - | X | X | - | - | 7 |
| 20 | Oleh Udodov (Олег Удодов) | Ukraine | X | - | - | - | - | - | - | - | - | - | - | 1 |
| # | Person | Citizen of | 333 | 444 | 555 | 222 | 333bf | 333oh | 333fm | minx | pyram | skewb | 333mbf | |
| 21 | Oleksandr Zaiets (Олександр Заєць) | Ukraine | X | - | - | - | - | - | - | - | - | - | - | 1 |
| 22 | Oleksii Sidorov (Олексій Сідоров) | Ukraine | X | X | - | - | - | - | - | - | - | - | - | 2 |
| 23 | Polina Kryvenko (Поліна Кривенко) | Ukraine | X | - | - | X | - | - | - | - | - | - | - | 2 |
| 24 | Roman Ostapenko (Роман Остапенко) | Ukraine | X | X | - | X | X | X | - | X | X | - | X | 8 |
| 25 | Serhii Prokofiev (Сергій Прокоф'єв) | Ukraine | X | X | - | - | - | - | - | - | - | - | - | 2 |
| 26 | Valeriia Marushchak (Валерія Марущак) | Ukraine | X | - | - | - | - | - | - | - | - | - | - | 1 |
| 27 | Vladyslav Dunaievskyi (Владисав Дунаєвський) | Ukraine | X | - | - | - | - | - | - | - | - | - | - | 1 |
| 28 | Vladyslav Kovalenko (Владислав Коваленко) | Ukraine | X | - | - | - | - | - | - | - | - | - | - | 1 |
| 29 | Vladyslav Liapalo (Владислав Ляпало) | Ukraine | X | - | - | X | - | - | - | - | - | - | - | 2 |
| 30 | Vladyslav Reilian (Владислав Рейлян) | Ukraine | X | - | - | - | - | - | - | - | - | - | - | 1 |
| 31 | Volodymyr Bielokamenskyi (Володимир Бєлокаменський) | Ukraine | X | - | - | - | - | - | - | - | - | - | - | 1 |
| 32 | Yakiv Malaniuk (Яків Маланюк) | Ukraine | X | - | - | - | - | - | - | - | - | - | - | 1 |
| 33 | Yaroslav Klinyshkov (Ярослав Клінишков) | Ukraine | X | - | - | - | - | - | - | - | - | - | - | 1 |
| 34 | Yevhen Abramov (Євген Абрамов) | Ukraine | X | X | X | X | - | X | - | - | X | X | - | 7 |
| 35 | Yurii Lavrenchuk (Юрій Лавренчук) | Ukraine | X | - | - | - | - | - | - | - | - | - | - | 1 |
| | Total | 1 | 35 | 12 | 7 | 13 | 5 | 11 | 6 | 6 | 10 | 7 | 4 | |